Sunday mornings in my house growing up were dedicated to the Sunday Funnies, the comics, in the Bridgeport Post. While my dad always tried to convince me that Lil' Abner was funny (it wasn't), I loved Ripley's Believe it or Not!  I read it faithfully, for years.
It's been years since I read it though. I chalk it up to reading the news online instead of on paper.  The Funnies are not as easy to find online.
But just today, the Funnies made it to the "Real News"!  Or it should have. You see, this story is A FRONT-PAGE-WORTHY story.  A Believe it or NOT! classic.
Sigh.
In my adopted home state of Virginia, in the 5th Congressional District which includes Charlottesville, the GOP recently put forth Denver Riggleman to run for Congress.  This change occurred when the incumbent, Republican Rep. Tom Garrett, retired following allegations that he and his wife made his staff do menial tasks including walking the couple's dog.
But with Riggleman, the fur really starts to fly.  You see, he, ummm, put his Big Foot in his mouth with his Instagram account:
That question has been inspired by Leslie Cockburn, a Democrat who's running for Congress in Virginia's 5th District. On Twitter this Sunday, Cockburn accused her Republican opponent, Denver Riggleman, of being a "devotee of Bigfoot erotica." Her tweet included a crudely drawn image of Bigfoot — with the monster's genitalia obscured — taken from Riggleman's Instagram account. She added, "This is not what we need on Capitol Hill."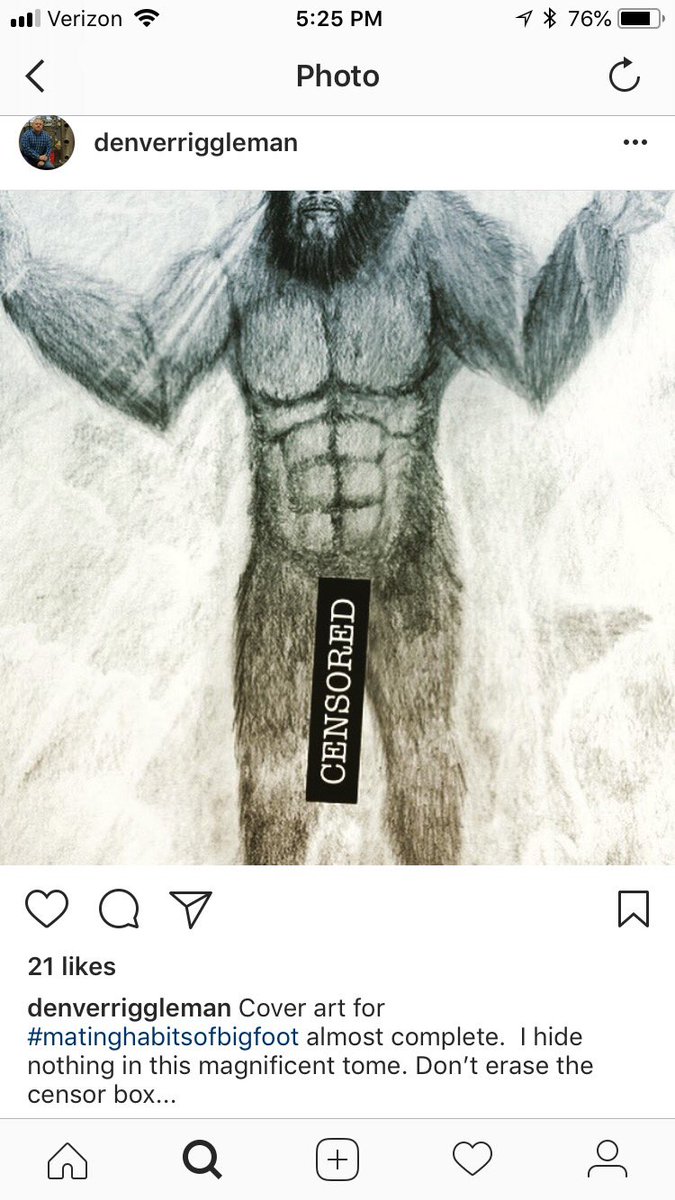 After showing that image, I promise to not comment on the Democratic candidate's name.  I promise.  Anybody got any duct tape??????
I agree that we don't really need someone in the United States Congress who believes in Big Foot but not climate change. Who doesn't realize that this is not an issue that Virginians care about.  Who believes that there are women who want Big Foot — although if it weren't for the small hands, that might explain Trump's allure.
So, My Fellow Americans, in 2018 we find ourselves as a nation drawn into the Sunday Funnies.  Into Ripley's Believe it or NOT!
I can't wait to hear how the Evangelicals will spin this one!
***