Elyse:
I couldn't have said it better if I too were a best selling author …
Originally posted on Gun Control Now USA:
The bestselling author, owner of three handguns, explains why Americans should accept controls on assault weapons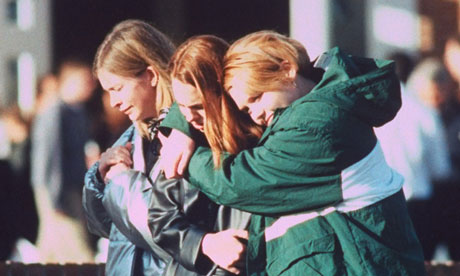 During my junior and senior years in high school, I wrote my first novel, then titled Getting It On. The story was about a troubled boy named Charlie Decker with a domineering father, a load of adolescent angst and a fixation on Ted Jones, the school's most popular boy. Charlie takes a gun to school, kills his algebra teacher and holds his class hostage.
Ten years later, after the first half-dozen of my books had become bestsellers, I revisited Getting It On, rewrote it, and submitted it to my paperback publisher under the pseudonym of Richard Bachman. It was published as Rage, sold a few thousand copies and disappeared…
View original 1,392 more words